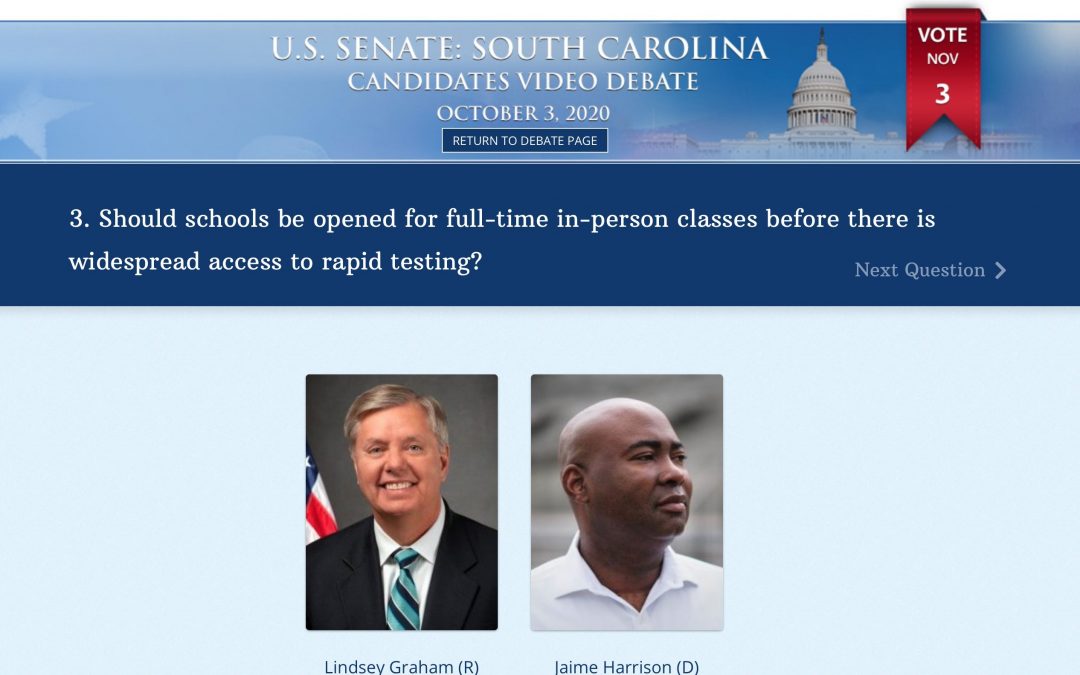 SEBASTOPOL, Calif., Oct. 16, 2020 /PRNewswire/ -- This week, the non-profit Informing to Empower launched a vastly expanded Candidates Video Debate covering the most important races of the 2020 election. These include the Presidential and Vice Presidential contests, as well as the top eight hotly-contested Senate races for Arizona, Colorado, Georgia, Kentucky, Maine, Montana, North Carolina, and South Carolina. The format presents minute-long videos of...
read more
About the Candidates Video Debate
This Candidates Video Debate is a project of the non-partisan democratizing media non-profit,
Informing to Empower
. Our mission is to bring transparency, accountability and integrity to a political process now corrupted by political advertising paid for by special interest donors. We do this by empowering citizens to be the change they want to see by easily sharing, with their social and family networks, political candidates speaking about their positions on important issues. All videos are unedited except for start and stop times, providing a pundit-free forum to help voters make better-informed decisions.​