Liz Abzug – CEO and founder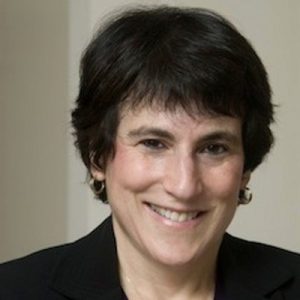 Liz Abzug is the CEO and founder of the 15-year old non-profit Bella Abzug Leadership Institute (BALI), a leadership training institute for middle and high school girls. As a national consultant, professor, lawyer, lobbyist and candidate for New York City elective office, Abzug has been a professional involved in many fields including politics, urban economic development and human rights. For more than 15 years Abzug was an Adjunct professor in Urban Studies at Barnard College/Columbia University where she taught courses on Urban American and International Cities, community building and economic development.
Abzug also leads a series of Women and Leadership courses. In November 2008, she was named one of the "21 Leaders for the 21st Century" by Women's E-News.
In 2019, Abzug originated and collaborated with award winning playwright and actor Harvey Fierstein to bring the critically acclaimed new off-Broadway play, Bella Bella, about her late mother Bella Abzug, to New York City's City Center stage.
About the Candidates Video Debate
This Candidates Video Debate is a project of the non-partisan democratizing media non-profit,
Informing to Empower
. Our mission is to bring transparency, accountability and integrity to a political process now corrupted by political advertising paid for by special interest donors. We do this by empowering citizens to be the change they want to see by easily sharing, with their social and family networks, political candidates speaking about their positions on important issues. All videos are unedited except for start and stop times, providing a pundit-free forum to help voters make better-informed decisions.​