Jonathan Greenberg – CEO and founder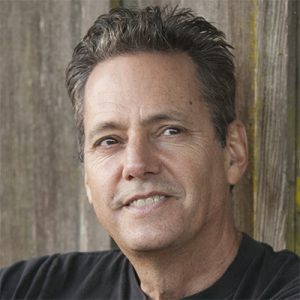 Jonathan Greenberg is the founder, board chair and seed capital donor of Informing to Empower, and the creator of the Candidates Video Debate system.
Greenberg was a Web 1.0 pioneer, founding Gist Communications in 1996, an Internet company that competed successfully with TV Guide Online. In 1997, Gist was one of just 14 websites in the world to be named a winner of the First Annual Webby Awards in San Francisco. At Gist, Jonathan managed a staff of 80 writers, editors, software engineers, producers and designers who built, implemented and maintained custom TV listings and daily entertainment news. Gist's websites reached millions of viewers, on behalf of dozens of clients in three countries, including Yahoo, AOL, MSN, NBC, CBS, USA Today, CNN, Axel Springer, Hachette Lagardere and Hewlett Packard.
Greenberg is an award-winning national investigative journalist and author who has written three of the most widely-read exposes about Donald Trump's business career to be published in the Washington Post. Greenberg's story of his early career as the Forbes 400 reporter who taped Trump pretending to be the fictitious John Baron has been the subject of monologues on Colbert, the Daily Show and Seth Meyer's A Closer Look.
During the two years following the world Trade Center attacks of September 11, Greenberg served as Policy Director for the New York City Council's Select Committee on Lower Manhattan Redevelopment, where he directed media and public policy campaigns and was the city council's lead analyst for federal relief programs.
Jonathan received his B.A. in rhetoric and literature from the State University of New York at Binghamton and a Masters Studies in Law degree from Yale Law School.
About the Candidates Video Debate
This Candidates Video Debate is a project of the non-partisan democratizing media non-profit,
Informing to Empower
. Our mission is to bring transparency, accountability and integrity to a political process now corrupted by political advertising paid for by special interest donors. We do this by empowering citizens to be the change they want to see by easily sharing, with their social and family networks, political candidates speaking about their positions on important issues. All videos are unedited except for start and stop times, providing a pundit-free forum to help voters make better-informed decisions.​